WMBA and Welland Jackfish are Official Partners
---
---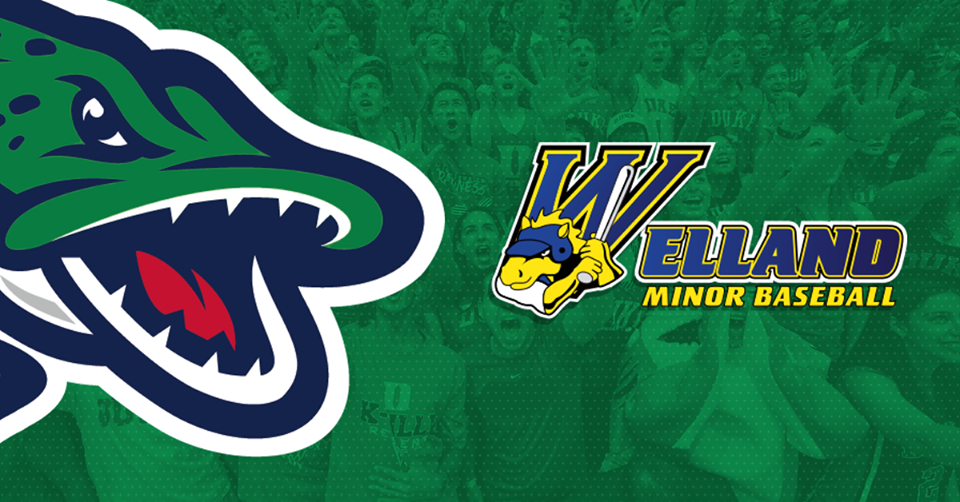 ---
Welland Minor Baseball Association and The Welland Jackfish are building a strong partnership in our community.
Here are some of the events we are looking forward to offering to our membership and the youth of Welland.
1. Sat. April 20th - Welland Jackfish Pre-Season Party & Select-A-Seat
Jackfish community event. We ask the WMBA Members come out and show our support for the new ball team in town. Please come out to the event wearing your WMBA team shirt from last year. The first 3 WMBA kids (wearing there 2018 team shirt) to shake the hand of the 2019 WMBA President will receive 2 free tickets to the Welland Jackfish home opener. Make sure to look at the Board of directors page on our website so you know who your looking for. There will be lots of activities for kids, teens and adults including inflatable games and amusements, face painting, visits with mascot Jacques and self guided tours of the Welland Stadium. For more information about this event please follow this link: www.wellandjackfish.com/events/pre-season-party-select-a-seat-day
2. All Season Long Ticket Giveaways and discount ticket pricing
We will be giving away 3 pairs of tickets to each of the Welland Jackfish's regular season home games. Winners will be notified by email each week. WMBA will also have a promo code that it's member can use to save money on home game tickets. Promo code will be released soon
3. May 2, 9 & 16th - Pitching, Hitting and Back Catching Clinics
WMBA has partnered with the Welland Jackfish to offer a clinic for our Mosquito and Peewee house league kids. This clinic is free of charge and only open to our members. The kids will be receiving instruction from the Jackfish team members as well as Niagara College and Brock University sports students. We are offering this clinic to help prepare the kids that are moving into Mosquito from Sr. Rookie and to prepare those that are new to baseball that may be starting off in the Mosquito or Peewee. This clinic will also be a great opportunity for the kids that have been in mosquito or peewee for a year or 2, but want to gain a few tips to improve their game.
4. Sat. June 8th - Jackfish Youth Day
Wear your Welland Minor Baseball Association Jersey to show our support and appreciation to the Welland Jackfish. 250 Foam Baseball giveaway to WMBA Members, Bouncy castles, kids run the bases and bring your glove to play catch on the field after the game.
5. July 8-19th - Jackfish Youth Baseball Camps
The Welland Jackfish are excited to announce their 2019 summer camp schedule. Junior Jackfish Baseball Camps provide an exciting opportunity for your child to learn from their favorite Jackfish players and have the chance to play in a professional baseball stadium. It is sure to be the highlight of their summer! Open to ages 5 - 14
WEEK 1: MONDAY, JULY 8 - FRIDAY, JULY 12, 2019
Location: Welland Stadium
Time: 9am to 3pm - $200 (Ages 5-14)
WEEK 2: MONDAY, JULY 15 - FRIDAY, JULY 19, 2019
Location: Welland Stadium
Time: 9am to 3pm - $200 (Ages 5-14)
For more information or to register visit https://www.wellandjackfish.com/youth-summer-camp or you may also register by calling the Jackfish at 905-736-1346 or emailing info@wellandjackfish.com