2019 Annual General Meeting
---
---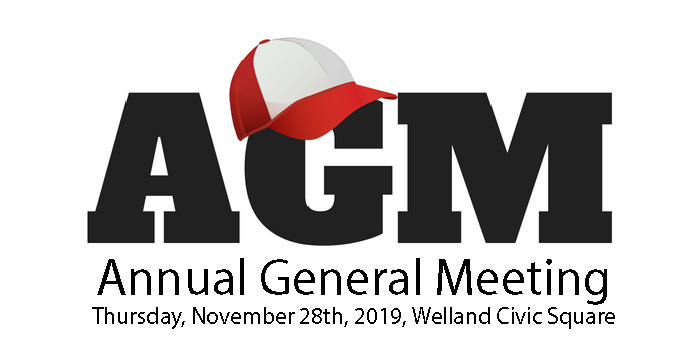 ---
This year's AGM will be held on November 28th, 2019, 7:00 PM at the Welland Civic Square in the Multi Purpose Room.
The AGM is your opportunity to get more involved with Welland Minor Baseball Association. This meeting is open to everyone and we hope you will take the time to come out to share any ideas, concerns and/or comments about how WMBA is run. You also have the opportunity to run for a board position and be directly involved in the running of WMBA throughout the entire year. We need volunteers to fill the spots on the board of directors in order to run the league for the youth of our community. If you are interested and would like more info on the various positions on the board, click HERE to read the position descriptions in our Constitution.
If you would like to run for a spot on the 2020 WMBA board of directors, you need to visit our registration site and choose the Executive Registration option. Click HERE to register now.
If you have any question or need more info please email admin@wellandminorbaseball.ca
Thank You