Calling ALL Umpires!!!!
---
---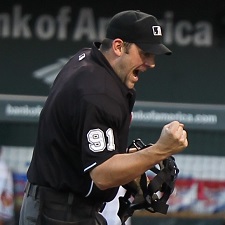 ---
Good afternoon Umpires,
Hopefully we will be able to refer to everyone as a 2022 umpire soon. Here is an update of where we are for the 2022 season. WMBA has made application to Baseball Ontario to host a 2022 Umpire Clinic, which has been approved by both Baseball Ontario and the NDBA. With that, once again the certification course will be online just as it was last year. We will be looking at the possibility of hosting a practical day either on our own or in conjunction with Baseball Ontario to get everyone on the field prior to the season starting.
We am waiting on Baseball Ontario to advise that approved courses are available on their site for registration. Once this occurs I will send another email to advise. The process will be the same as last year:
1) You will register at the Baseball Ontario website for a clinic (Welland).
2) You will go to the WMBA site to register and pay your fees according to your level for 2022.
3) We'll be notified when your fees are paid and then request that Baseball Ontario release the course to you.
4) You will receive the course from Baseball Ontario and complete all requirements for your certification.
We hope that everyone has had an enjoyable and safe winter and look forward to seeing all very soon. Please watch for our next note to advise when you are able to start the process of becoming a umpire for WMBA in 2022.